Microsoft Office Professional Plus VL 2019 - 1904 (Build 11601.20204)
Vota per questo articolo
OFFICE

Microsoft Office Professional Plus VL 2019 - 1904 (Build 11601.20204)
ITALIANO

Lavora al meglio con Office 2019 Professional Plus: la soluzione per utenti ambiziosi. Con le nuove, moderne versioni di Word, Excel, PowerPoint, Outlook e OneNote, potrai essere immediatamente produttivo. Scegliendo l'edizione Professional Plus, gli utenti, che utilizzano la gamma completa di Microsoft Office a casa o in ufficio, non possono di certo sbagliare. Questo pacchetto, infatti, contiene tutti i programmi importanti: Word, Excel, Outlook, PowerPoint, Publisher e Access.
Inoltre, da adesso OneNote è disponibile per il download presso lo store di Windows, per prendere appunti velocemente e inviarli su tutti i dispositivi attraverso il cloud. Grazie all'ampia gamma di programmi diversi, l'edizione Professional Plus è rivolta soprattutto a chi lavora da casa o presso un piccolo ufficio e cerca soluzioni efficienti e affidabili per la gestione di documenti, tabelle e altro.
Lavora come un professionista
Ottieni gli strumenti di cui hai bisogno su Word, Excel, PowerPoint, OneNote, Outlook, Publisher e Access per creare, fare presentazioni, comunicare e pubblicare come un professionista.
Estendi il tuo Office
Utilizza Office Online per visualizzare e modificare i file archiviati online e lavorare con altre persone in tempo reale. Accedi da qualsiasi dispositivo connesso a Internet dotato di browser supportati.
Condividi facilmente i file
Archivia i tuoi file online in modo da poterli visualizzare quando sei viaggio e invitare velocemente altre persone a revisionarli o modificarli.
Requisiti:
- Processore (CPU) x86/x64 da 1 GHz o superiore con instruction set SSE2
- Memoria (RAM) 1 GB (32 bit), 2 GB (64 bit)
- Spazio su disco fisso 3 GB
- Risoluzione dello schermo 1024x576 o superiore
- Scheda video DirectX 10 per accelerazione grafica hardware
- Sistema operativo Windows 10 e LTSC di Windows Server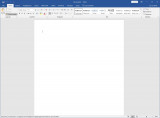 Peso: 2,00 Gb, 2,33 Gb
Nota
Ora è possibile installarlo anche su Windows 7, 8.1 & Server 2012.
Download LinksEasybytez - Nitroflare - Shareonline
Warning! You are not allowed to view this text.
Warning! You are not allowed to view this text.
Password:
programmi
ATTENZIONE
Stai per prelevare Microsoft Office Professional Plus VL 2019 - 1904 (Build 11601.20204)

Materiale solo a scopo dimostrativo e per testare la sua funzionalità quindi una volta prelevato dovete cancellare i file entro 24 ore dal vostro PC Nessuno dei files indicati su questo sito è ospitato o trasmesso da questo server. I links sono forniti dagli utenti del sito, TRLegend.org non può essere ritenuto in alcun modo responsabile per qualsiasi pubblicazione o altra azione commessa dagli utenti.Se è stato di vostro gradimento supportate il lavoro comprando l'originale.