[PC] Citadel: Forged with Fire (2019) Multi - FULL ITA
Vota per questo articolo
GIOCHI PC

Citadel: Forged with Fire (2019)
Multilingual - FULL ITA | Citadel.Forged.with.Fire-PLAZA

Citadel: Forged With Fire è un enorme gioco di ruolo sandbox online con elementi di magia, incantesimi e conflitti tra i regni. Come nuovo apprendista delle arti magiche, partirai per indagare sul pericoloso mondo di Ignus. Il tuo obiettivo: creare un nome per te stesso e ottenere notorietà e potere tra le Case al potere della terra.
Hai la completa libertà di perseguire il tuo destino; schiude trame e inganni per scalare le file tra alleati e nemici, diventare un famigerato cacciatore di altri giocatori, costruire castelli enormi e unici, domare potenti bestie per fare le tue offerte e visitare territori inesplorati per svelare la loro ricca e intrigante storia. Il percorso verso il massimo potere e influenza è tuo da scegliere.
Esplora un enorme mondo fantastico.
Benvenuti nel magico mondo di Ignus: una massa di 36 chilometri quadrati di pianure vaste, fitte foreste, montagne scoscese, paludi in festa e tundra ghiacciata. Non lasciare nulla di intentato mentre esplori pericolose grotte e antiche rovine per recuperare potenti artefatti e scoprire una ricca storia che dura da migliaia di anni. Parti per un viaggio attraverso la terra per trovare il posto perfetto per te e i tuoi alleati da chiamare casa.
Studia le arti arcane.
Padroneggia una vasta gamma di potenti incantesimi. Scopri il tuo condotto preferito tra una vasta selezione di bacchette e pentagrammi mistici, asce, spade, mazze e martelli imbevuti magicamente e guanti incantati.
Crea un'alleanza e crea un impero.
Allinea i tuoi sforzi con gli altri Stregoni per creare una casa potente. Crea una gerarchia interna di potere, progetta e pianta la tua bandiera della Casa, condividi le tue risorse per costruire enormi castelli e fare squadra per cacciare creature leggendarie. Combatti contro case opposte o schiudi piani di inganni e inganno per provocare il caos interno e salire di livello all'interno dei tuoi.
Combatti, addomestica e cavalca bestie leggendarie.
Usa l'incantesimo Pacifica per domare creature feroci e accumulare un esercito di servi. I compagni addomesticati acquisiranno esperienza e cresceranno con te mentre viaggi per il mondo e trionfi in battaglia. Assedia una fortezza nemica con un'orda di orchi selvaggi, cavalca cavalli e lupi mannari per attraversare rapidamente il vasto paesaggio o piovere morte infuocata sui tuoi nemici dalla parte posteriore di un drago!
Costruisci e fortifica castelli epici.
Costruisci il tuo Dream Castle usando centinaia di pezzi strutturali trovati all'interno di un editor di edifici flessibile e facile da usare, oppure sfrutta il motore dinamico di distruzione e schiaccia quelli di qualcun altro. Potenzia la tua fortezza con strutture magiche come scudi difensivi, torri di attacco, pozze di mana e pietre rigenerate. Sblocca nuovi materiali di fortificazione e caratteristiche di costruzione mentre sali di livello: con così tanti materiali e pezzi da lavorare con l'unico limite è la tua immaginazione.
Titolo: Citadel: Forged with Fire
Genere: Azione, Avventura, Indie, Multigiocatore di massa, GDR
Sviluppatore: Blue Isle Studios, Virtual Basement LLC
Editore: Blue Isle Publishing
Data di rilascio: 26 lug 2017
Dimensione: 3.7 GB
Lingue: English*, Italiano*, French*, German*, Spanish*, Russian*
Con il segno * le lingue con supporto Audio completo
Citadel.Forged.with.Fire-PLAZAScreenshot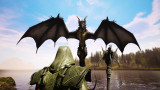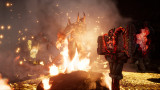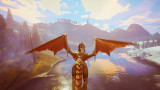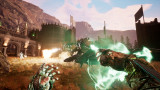 Video YoutubeRequisiti Minimi di Sistema
Sistema operativo: Windows 7 or better
Processore: 2.0GHZ or better
Memoria: 8 GB di RAM
Scheda video: GTX 950 equivalent or better
DirectX: Versione 10
Rete: Connessione Internet a banda larga
Memoria: 20 GB di spazio disponibile
Download Links Estrazione SingolaEasybytez - Uploaded - Rapidgator
Attenzione! Non sei abilitato a vedere questo testo.
Registrati o Fai Login
Attenzione! Non sei abilitato a vedere questo testo.
Registrati o Fai Login
Password:
giochi
ATTENZIONE
Stai per prelevare [PC] Citadel: Forged with Fire (2019) Multi - FULL ITA

Materiale solo a scopo dimostrativo e per testare la sua funzionalità quindi una volta prelevato dovete cancellare i file entro 24 ore dal vostro PC Nessuno dei files indicati su questo sito è ospitato o trasmesso da questo server. I links sono forniti dagli utenti del sito, TRLegend.org non può essere ritenuto in alcun modo responsabile per qualsiasi pubblicazione o altra azione commessa dagli utenti.Se è stato di vostro gradimento supportate il lavoro comprando l'originale.