[PC] RAGE 2: Rise of the Ghosts (2019) Multi - FULL ITA
Vota per questo articolo
GIOCHI PC

RAGE 2: Rise of the Ghosts (2019)
Multilingual FULL ITA | RAGE.2.Rise.of.the.Ghosts-CODEX

Entrate in un mondo distopico in cui società, legge e ordine non esistono. RAGE 2 è frutto della collaborazione di due eccellenze videoludiche: Avalanche Studios, i maestri della follia a mondo aperto, e id Software, i creatori degli sparatutto in soggettiva, insieme per sconvolgervi con un mondo delirante in cui andare ovunque, sparare a chiunque e fare esplodere ogni cosa.
Un asteroide ha annientato l'80% della popolazione terrestre, portando il genere umano sull'orlo dell'estinzione. Bande spietate e assetate di sangue impazzano per le strade e la tirannica Autorità governa con il pugno di ferro. Voi siete Walker, l'ultimo Ranger della Zona devastata e una minaccia al loro potere. Siete stati privati della vostra casa e abbandonati in fin di vita. Dovrete combattere per ottenere giustizia e libertà. Attraversate la crudele Zona devastata tra deliranti battaglie con veicoli e caotici combattimenti in prima persona, affrontando sadiche bande per trovare gli strumenti e le tecnologie necessarie a sfidare l'Autorità e porre fine al suo regime oppressivo una volta per tutte.
Caratteristiche principali:

BENVENUTI A SPARATUTTOLANDIA
L'esperienza di id Software con gli sparatutto e la maestria di Avalanche Studios con i mondi aperti si fondono alla perfezione per creare RAGE 2. È più di uno sparatutto e più di un gioco a mondo aperto... è sparatuttolandia.
LA ZONA DEVASTATA VI ATTENDE
Attraversate innumerevoli ambienti sconfinati, da giungle lussureggianti e paludi infide a deserti arsi dal sole nella vostra battaglia contro l'Autorità. La Zona devastata è immensa e avrete l'arsenale giusto per conquistare ogni centimetro.
A TUTTO GAS
Dai monster truck ai girocotteri, usate un assortimento di solidi veicoli adatti alla Zona devastata per viaggiare a tutto gas. Se esiste, potete guidarlo.
L'ULTIMO RANGER
Fate a pezzi i nemici usando una serie di armi modificabili, devastanti poteri a nanotriti e il Sovraccarico, che vi permetterà di potenziare le vostre armi oltre i loro limiti tecnici.
FAZIONI E NEMICI
Affrontate fazioni spietate per il controllo della Zona devastata, ognuna con il suo assortimento di pazzoidi, mutanti e mostri assetati di sangue.
Walker non ha paura di nessun fantasma
I fantasmi un tempo erano un terrore nel deserto. Spietati, feroci, feroci, tattici e crudeli, hanno preso ciò che volevano e non hanno lasciato sopravvissuti. Dopo le Guerre delle Autorità, non si trovavano da nessuna parte. A quel tempo, molte persone credevano di essere state semplicemente spazzate via e cominciarono a svanire nella leggenda del deserto. In realtà, avevano trovato una vocazione superiore; una strana donna di nome Iris promise loro potere e gloria se avessero fatto tutto quello che diceva. Iris e i fantasmi sono fuggiti nella Città Sopraffollata, dove per anni hanno subito un intenso lavaggio del cervello e sono stati sottoposti a esperimenti che li hanno lasciati con potenti e misteriose capacità di nanotrite.
NOTA
: il gioco è standalone e contiene tuttle le DLCs rilasciate finora e gli aggiornamenti.
Titolo: RAGE 2: Rise of the Ghosts
Genere: Azione
Sviluppatore: id Software, Avalanche Studios
Editore: Bethesda Softworks
Data di rilascio: 11 Settembre 2019
Size: 36.6 GB
Lingue: English*, German*, French*, Spanish*, Italianoo*, Russian*, Polish*, Japanese*, Korean, Chinese
*lingue con supporto audio completo
RAGE.2.Rise.of.the.Ghosts-CODEXScreenshot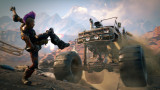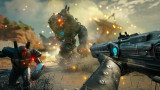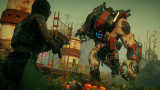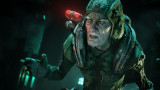 Video YoutubeRequisiti Minimi di Sistema
Sistema operativo: Win7, 8.1, or 10 (64-Bit versions)
Processore: Intel Core i5-3570 or AMD Ryzen 3 1300X
Memoria: 8 GB di RAM
Scheda video: Nvidia GTX 780 3GB or AMD R9 280 3GB
Memoria: 50 GB di spazio disponibile
Download LinksEASYBYTEZ
Attenzione! Non sei abilitato a vedere questo testo.
Registrati o Fai Login
Attenzione! Non sei abilitato a vedere questo testo.
Registrati o Fai Login
RAPIDGATOR
Attenzione! Non sei abilitato a vedere questo testo.
Registrati o Fai Login
Attenzione! Non sei abilitato a vedere questo testo.
Registrati o Fai Login
NITROFLARE
Attenzione! Non sei abilitato a vedere questo testo.
Registrati o Fai Login
Attenzione! Non sei abilitato a vedere questo testo.
Registrati o Fai Login
Password:
giochi
ATTENZIONE
Stai per prelevare [PC] RAGE 2: Rise of the Ghosts (2019) Multi - FULL ITA

Materiale solo a scopo dimostrativo e per testare la sua funzionalità quindi una volta prelevato dovete cancellare i file entro 24 ore dal vostro PC Nessuno dei files indicati su questo sito è ospitato o trasmesso da questo server. I links sono forniti dagli utenti del sito, TRLegend.org non può essere ritenuto in alcun modo responsabile per qualsiasi pubblicazione o altra azione commessa dagli utenti.Se è stato di vostro gradimento supportate il lavoro comprando l'originale.