In The Name Of The King: Two Worlds (2014) iTA - STREAMiNG
Vota per questo articolo
STREAMING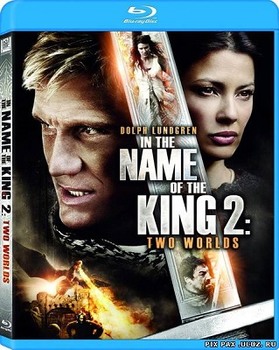 SCHEDA
TITOLO ORIGINALE: In the Name of the King: Two Worlds
GENERE: Azione
ANNO: 2014
REGIA: Uwe Boll
ATTORI: Dolph Lundgren, Lochlyn Munro, Natassia Malthe, Christina Jastrzembska, Aleks Paunovic, Natalie Burn, Elisabeth Rosen, Michael Adamthwaite
PAESE: Canada, Germania
DURATA: 96 Min
TRAMA
Granger, un ex soldato delle forze speciali che vive nella moderna Vancouver, viene mandato in missione a causa di un'antica profezia. Avventurandosi tramite un portale temporale nell'antico Regno di Ehb, dilaniato dalla guerra, fa squadra con un'improbabile banda di alleati con l'obiettivo di uccidere la strega che guida gli "Oscuri". Combattendo contro tutto e tutti, dovranno liberare la terra dalla stretta del malvagio tiranno Raven.
Streaming Da Verystream
Show/hide text
Utenti che hanno ringraziato: 0
ATTENZIONE
Stai per prelevare In The Name Of The King: Two Worlds (2014) iTA - STREAMiNG

Materiale solo a scopo dimostrativo e per testare la sua funzionalità quindi una volta prelevato dovete cancellare i file entro 24 ore dal vostro PC Nessuno dei files indicati su questo sito è ospitato o trasmesso da questo server. I links sono forniti dagli utenti del sito, TRLegend.org non può essere ritenuto in alcun modo responsabile per qualsiasi pubblicazione o altra azione commessa dagli utenti.Se è stato di vostro gradimento supportate il lavoro comprando l'originale.