Man In The Dark (2016) Bluray Ita Eng Subs 1080 [Hevc] x265 TRL
Vota per questo articolo
1080 HEVC
Man In The Dark (2016) Bluray Ita Eng Subs 1080 [Hevc] x265 TRL
Don't Breathe (original title)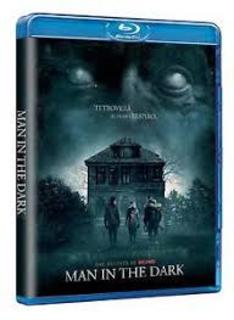 Man In The Dark (2016) Bluray Ita Eng Subs 1080 [Hevc] x265 TRL
CREW TRL
SCHEDA
Data di uscita:08 settembre 2016
Genere:Horror, Thriller
Anno:2016
Regia:Fede Alvarez
Attori:Jane Levy, Dylan Minnette, Daniel Zovatto, Stephen Lang
Paese:USA
Durata:88 min
Distribuzione:Warner Bros. Italia
TRAMA
Alcuni ragazzi si introducono nella casa di un uomo cieco per commettere un crimine. Considerando le condizioni del padrone di casa i giovani sono convinti che si tratterà di una passeggiata, ma le cose non andranno come previsto.
SCREEN:
RAPPORTO:
Man In The Dark (2016) Bluray Ita Eng Subs 1080 [Hevc] x265 TRL Nome Versione: TRL
Fonte Video:
Bluray
Fonte Audio:
Bluray
Tracce Audio:
ITA ENG DTS-HD
Tracce Sottotitoli:
SI
Download link:
In caso di links defunti, mandate PM e ricontrollate la cartella, ne avrete di funzionanti!

Click'N'Load V2, aprire nel browser (NON INCOLLARLO SU JD), premere il bottone o scaricare il DLC.

(Funzionano solo con JDownloader che deve essere prima avviato).
LINK
PASS:TRL
SONO PRESENTI FILES .REV   
Referral TRL
http://www.easybytez.com/free329916.html
Utenti che hanno ringraziato: 0
ATTENZIONE
Stai per prelevare Man In The Dark (2016) Bluray Ita Eng Subs 1080 [Hevc] x265 TRL

Materiale solo a scopo dimostrativo e per testare la sua funzionalità quindi una volta prelevato dovete cancellare i file entro 24 ore dal vostro PC Nessuno dei files indicati su questo sito è ospitato o trasmesso da questo server. I links sono forniti dagli utenti del sito, TRLegend.org non può essere ritenuto in alcun modo responsabile per qualsiasi pubblicazione o altra azione commessa dagli utenti.Se è stato di vostro gradimento supportate il lavoro comprando l'originale.