The Twilight Saga (2008-2012) Bluray Ita Eng Subs 1080 [Hevc] x265 TRL
Vota per questo articolo
1080 HEVC
The Twilight Saga (2008-2012) Bluray Ita Eng Subs 1080 [Hevc] x265 TRL
The Twilight Saga (original title)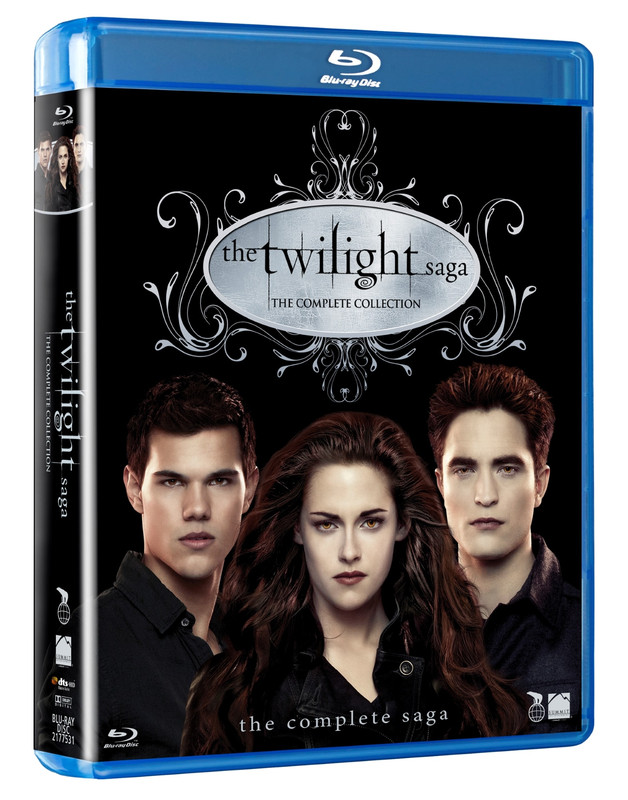 The Twilight Saga (2008-2012) Bluray Ita Eng Subs 1080 [Hevc] x265 TRL
CREW TRL
SCHEDA
DATA USCITA: 21 novembre 2008
GENERE: Azione, Horror
ANNO: 2008
REGIA: Catherine Hardwicke
ATTORI: Kristen Stewart, Robert Pattinson, Taylor Lautner, Michael Welch, Justin Chon, Peter Facinelli, Kellan Lutz, Christian Serratos, Elizabeth Reaser, Nikki Reed, Ashley Greene, Rachelle Lefevre, Anna Kendrick, Cam Gigandet, Jackson Rathbone, Gregory Tyree Boyce, Matt Bushell
PAESE: USA
DURATA: 110 Min
FORMATO: 35MM
DISTRIBUZIONE: Eagle Pictures,
TRAMA
Bella Swan (Kristen Stewart) è sempre stata diversa dai suoi compagni, non le è mai importato di fare amicizia con le ragazze più alla moda del suo liceo di Phoenix. Quando la mamma di Bella si risposa e manda a vivere la figlia con il padre, nella piovosa cittadina di Forks, a Washington, Bella non prevede affatto che la sua vita possa subire grandi cambiamenti. Almeno fino a quando non incontra il misterioso e bellissimo Edward Cullen (Robert Pattinson), un ragazzo diverso da chiunque altro abbia mai conosciuto. Edward è intelligente e arguto ed è capace di leggere nella sua anima. Presto, Bella ed Edward si lasciano trascinare in una storia d'amore appassionata e decisamente poco convenzionale. Edward riesce a correre più veloce di un leone di montagna, può fermare a mani nude una macchina in movimento e non invecchia dal 1918, perchè come tutti i vampiri è immortale. Diversamente da essi, però, Edward non ha canini aguzzi e non beve sangue umano.
SCREEN:
RAPPORTO:
The Twilight Saga (2008-2012) Bluray Ita Eng Subs 1080 [Hevc] x265 TRLNome Versione: TRL
Fonte Video:
Bluray
Fonte Audio:
Bluray
Tracce Audio:
ITA ENG DTS-HD
Tracce Sottotitoli:
SI
Download link:
In caso di links defunti, mandate PM e ricontrollate la cartella, ne avrete di funzionanti!

Click'N'Load V2, aprire nel browser (NON INCOLLARLO SU JD), premere il bottone o scaricare il DLC.

(Funzionano solo con JDownloader che deve essere prima avviato).
LINK
PASS:TRL
SONO PRESENTI FILES .REV   
Referral TRL
http://www.easybytez.com/free329916.html
Utenti che hanno ringraziato: 6
ATTENZIONE
Stai per prelevare The Twilight Saga (2008-2012) Bluray Ita Eng Subs 1080 [Hevc] x265 TRL

Materiale solo a scopo dimostrativo e per testare la sua funzionalità quindi una volta prelevato dovete cancellare i file entro 24 ore dal vostro PC Nessuno dei files indicati su questo sito è ospitato o trasmesso da questo server. I links sono forniti dagli utenti del sito, TRLegend.org non può essere ritenuto in alcun modo responsabile per qualsiasi pubblicazione o altra azione commessa dagli utenti.Se è stato di vostro gradimento supportate il lavoro comprando l'originale.