La Notte Degli Oscar + Red Capert - 91ª Edizione (2019) HDTV AC3 x264 480p - ITA
Vota per questo articolo
SHOW TV
La Notte Degli Oscar + Red Capert - 91ª Edizione (2019) HDTV AC3 x264 480p - ITA SpyRo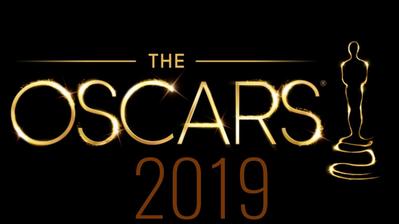 Scheda iNF:
La 91ª edizione della cerimonia degli Oscar si terrà al Dolby Theatre di Los Angeles il 24 febbraio 2019. Per la prima volta dopo 30 anni, la cerimonia non avrà alcun presentatore ufficiale, dopo la rinuncia di Kevin Hart in seguito alle polemiche generatesi per via di alcune frasi omofobe che l'attore aveva pubblicato su Twitter nove anni prima.
Le candidature sono state annunciate il 22 gennaio 2019 dagli attori Kumail Nanjiani e Tracee Ellis Ross. I film che hanno totalizzato più candidature sono a pari merito Roma di Alfonso Cuarón e La favorita di Yorgos Lanthimos con 10 candidature a testa, seguiti da A Star Is Born e Vice - L'uomo nell'ombra con 8 candidature ciascuno.

La Notte degli Oscar 2019 incoronerà, come di consueto, coloro che si sono distinti in ambito cinematografico, non solo attori e registi, ma anche tecnici, cantanti e chiunque partecipi alla realizzazione di un film, anche d'animazione. I Premi Oscar 2019 verranno assegnati il 24 febbraio, ma prima di arrivare alla data della cerimonia di consegna delle statuette ci sono numerose tappe da percorrere che ci porteranno a passare dai favoriti, sulla base di quanto visto a Festival di Cannes e al Festival de Cinema di Venezia ad esempio, ai candidati in Nomination e quindi ai vincitori veri e propri. Naturalmente gli Oscar 2019 coroneranno il sogno di alcuni e inevitabilmente deluderanno altri, ma l'emozione di quella magica notte sarà in ogni caso unica.
Candidature agli Oscar 2019: ecco tutte le nomination nelle varie categorie.
Show/hide text

InfSuFiles:
Show/hide text

In caso di links defunti, mandate PM e ricontrollate la cartella, ne avrete di funzionanti!
Click'N'Load V2, aprire nel browser (NON INCOLLARLO SU JD), premere il bottone o scaricare il DLC.

(Funzionano solo con JDownloader che deve essere prima avviato).

Red Capert:
Warning! You are not allowed to view this text.
Cerimonia:
Warning! You are not allowed to view this text.

Red Capert:
Warning! You are not allowed to view this text.
Cerimonia:
Warning! You are not allowed to view this text.
Persone a cui piace il post: 0
ATTENZIONE
Stai per prelevare La Notte Degli Oscar + Red Capert - 91ª Edizione (2019) HDTV AC3 x264 480p - ITA

Materiale solo a scopo dimostrativo e per testare la sua funzionalità quindi una volta prelevato dovete cancellare i file entro 24 ore dal vostro PC Nessuno dei files indicati su questo sito è ospitato o trasmesso da questo server. I links sono forniti dagli utenti del sito, TRLegend.org non può essere ritenuto in alcun modo responsabile per qualsiasi pubblicazione o altra azione commessa dagli utenti.Se è stato di vostro gradimento supportate il lavoro comprando l'originale.