8 Bit Generation: The Commodore Wars (2016) DVD5 Custom 1:1 Ita Sub TRL
Vota per questo articolo
DOCUMENTARI
8 Bit Generation: The Commodore Wars (2016) DVD5 Custom 1:1 Ita Sub TRL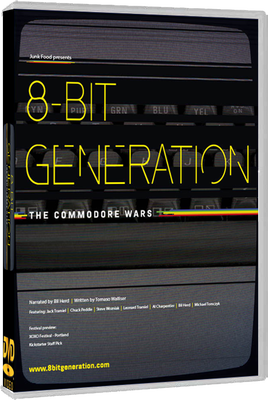 8 Bit Generation: The Commodore Wars (2016) DVD5 Custom Ita Sub TRL
CREW TRL
SCHEDA
GENERE: Documentario
ANNO: 2016
REGIA: Tomaso Walliser
ATTORI: Chuck Peddle, Jack Tramiel, Steve Wozniak
PAESE: Italia  
DURATA: 100 min
PRODUUZIONE: Junk Food Films
TRAMA
L'avvincente nascita del personal computer che ha rivoluzionato le nostre vite.
SCREEN:
Show/hide text
RAPPORTO:
8 Bit Generation: The Commodore Wars (2016) DVD5 Custom Ita Sub TRL
INFO DVD:
Dimensione: 4,36GB
Sottotitoli: Sì
Lingue: ITA
Metodo Di Rilascio: Cartella VOB
Compressione: 100%
Software utilizzati: Anydvd+Clonedvd
DVD9/DVD5: DVD5 Compresso
Menu: Sì
Extra: No
Download link:
In caso di links defunti, mandate PM e ricontrollate la cartella, ne avrete di funzionanti!

Click'N'Load V2, aprire nel browser (NON INCOLLARLO SU JD), premere il bottone o scaricare il DLC.

(Funzionano solo con JDownloader che deve essere prima avviato).
LINK
Show/hide text
PASS:TRL
SONO PRESENTI FILES .REV   
Referral TRL
http://www.easybytez.com/free329916.html
Utenti che hanno ringraziato: 0
ATTENZIONE
Stai per prelevare 8 Bit Generation: The Commodore Wars (2016) DVD5 Custom 1:1 Ita Sub TRL

Materiale solo a scopo dimostrativo e per testare la sua funzionalità quindi una volta prelevato dovete cancellare i file entro 24 ore dal vostro PC Nessuno dei files indicati su questo sito è ospitato o trasmesso da questo server. I links sono forniti dagli utenti del sito, TRLegend.org non può essere ritenuto in alcun modo responsabile per qualsiasi pubblicazione o altra azione commessa dagli utenti.Se è stato di vostro gradimento supportate il lavoro comprando l'originale.